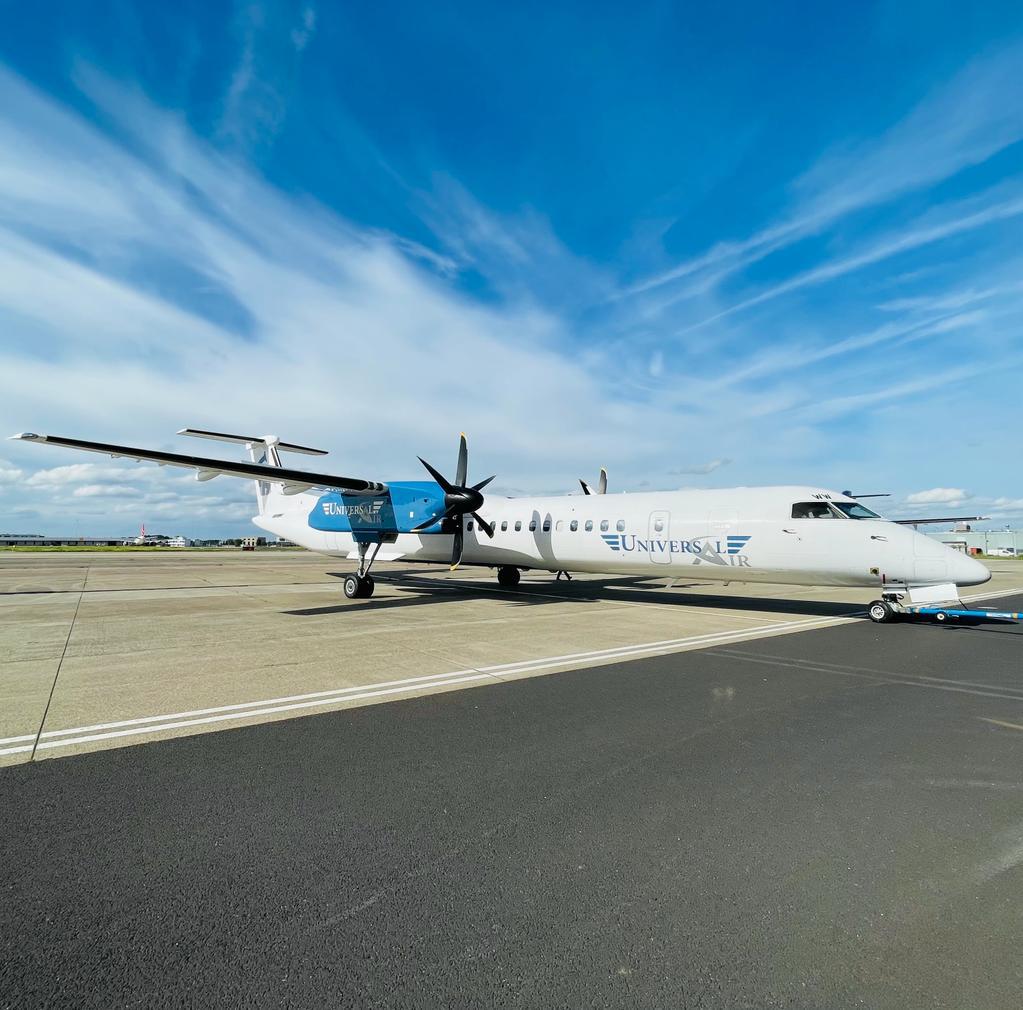 Zela Aviation announces a co-operation with the Malta based Universal Air as Zela Aviation will become mandated to promote ACMI (aircraft, crew, maintenance, and insurance) and Charter Availability of a 2023 refurbished Dash 8 – Q400 unit. Zela Aviation will work closely with Universal Air as they add the Dash 8-Q400s to their fleet over the coming months, Both parties intend to grow this relationship over the coming months realising their commercial objectives together to provide world class service to their clients. Universal Air is planning to expand in the next few years with more addition of aircrafts too.
The Dash -8 – Q-400 of Universal Air accommodates 78 passengers. The aircraft has had a refurbished interior and exterior in 2023 and is ready to fly VIPs, Sports Teams of holiday makers.
Universal Air is a global charter and aviation management company holding a Maltese AOC and headquartered at Malta International Airport (MLA). The company provides aircraft management, long term charters, ACMI, scheduled flights and, and cargo (including DG).
Chairman of Zela Aviation, Andreas Christodoulides has commented that he is "proud to support and assist on the Q400 aircrafts coming into the fleet of Universal Air and is excited to take the opportunity to develop Zela Aviation's relationship with Universal Air for the near future"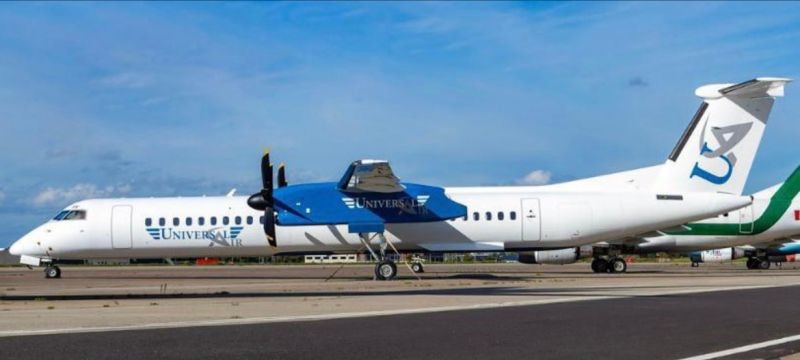 Zela Aviation since establishment in 2006 has been active in the field of aircraft wet / dry leasing, chartering and aircraft sales maintaining offices in Cyprus, Greece and the United Kingdom. Zela Aviation has and remain to provide a range of services for its clients located in Europe, Asia, Africa, North and South America. Its leading position, track records throughout the years, and complimented by its very well – trained staff, make Zela Aviation a solid and reliable partner worldwide.
Greece
T: +30 210 9636802
M: +30 697 0077199
Cyprus:
T: +357 25 586896
M: +357 96 444507
UK:
+44 870 97 1777 +44 7725101335
Website:
Emails: