Aircraft Leasing
Our passion and dedication to deliver exceptional service is
evident in times when its most needed.
Short Term ACMI Lease
Zela Aviation's team is available round the clock, to assist airlines with their short-term ACMI (Aircraft – Crew – Maintenance – Insurance) leasing requirements. Airlines in Europe, the Middle East and Africa, have placed their trust Zela Aviation, to provide solutions to any short term and ad-hoc request.
We work with leading airlines around the world, and have created an extensive database of contacts and forged strong working relationships, which allow us to be aware of the aircraft availability around the world. Airlines, trust Zela Aviation, to resolve problems that they may have within their own fleet structure. Additionally, we actively market any spare capacity which they may have. Our expertise, ensures that every aspect of the client and supplier airlines' requirements is met.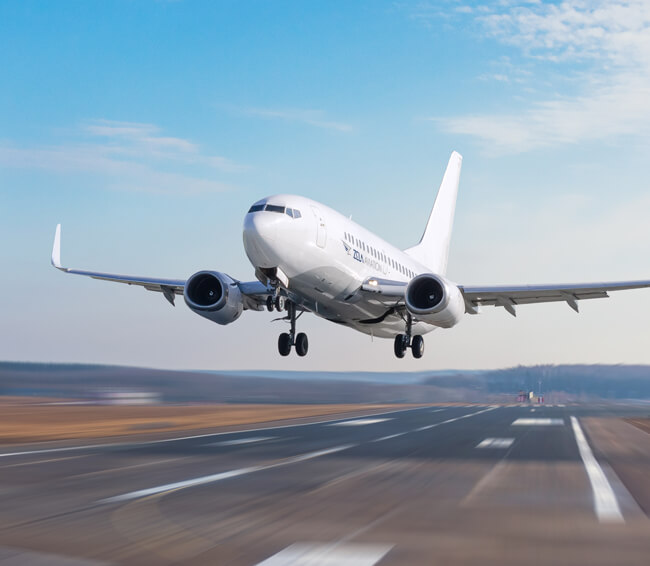 Long Term ACMI Lease
Since its foundation, Zela Aviation, has been a world leader in arranging long-term ACMI contracts for many airlines around the globe.
Our undoubtedly in-depth market knowledge coupled with our operational expertise and experience, are a guarantee to provide optimal ACMI solutions. Our extensive network of suppliers, ensures that Zela Aviation is able to provide bespoke proposals for any requirement.
Our clients have entrusted Zela Aviation, recurringly, as we always strive to provide the right aircraft, at the right price. Zela Aviation, never compromises on the quality of the proposed units or its own service, whether this involves the leasing a small turboprop or a wide-body long-range aeroplane. The same dedication, passion and enthusiasm to deliver professional, top quality service, is put on every contract.