On the 24th January 2022 Jambojet welcomed the management of Zela Aviation in their offices in Nairobi, Kenya for an advantageous meeting. The representatives of Zela Aviation were the Chairman Mr Andreas Christodoulides (middle) and Sales Executive Chris Gaitanis (middle left). Jambojet's representatives were the Strategy & Network Development Anaylst Yvonne Konoti (far left), the Managing director & CEO Karanja Ndegwa (Middle right) and the Strategy & Network Development Manager Philip Kariuk (far right).
Jambojet who respectively have the 2nd youngest fleet in Africa in 2022 operate the De Havilland Canada Dash 8 Q400 signed an agreement back in September 2021 with Zela Aviation. This agreement was established to provided Zela Aviation as the mandated agent for the ACMI leasing of their aircrafts to other airlines. The meeting between the two companies further strengthened the relationship with both companies committed to assisting one another to gain the highest benefits respectively. Mr Andreas Christodoulides expressed that he believes the close co-operation will be an enduring one for Zela Aviation and is proud to be working with one of Africa's most fast-growing dynamic airline like Jambojet.
Zela Aviation has been active in the field of aircraft chartering and sales for the last sixteen years. It holds offices in Limassol, Athens and London, and provides services in Europe, Asia, Africa, and North and South America. Its leading position, dynamic operation throughout the years, and well-trained staff make Zela Aviation a solid and reliable partner in international aviation.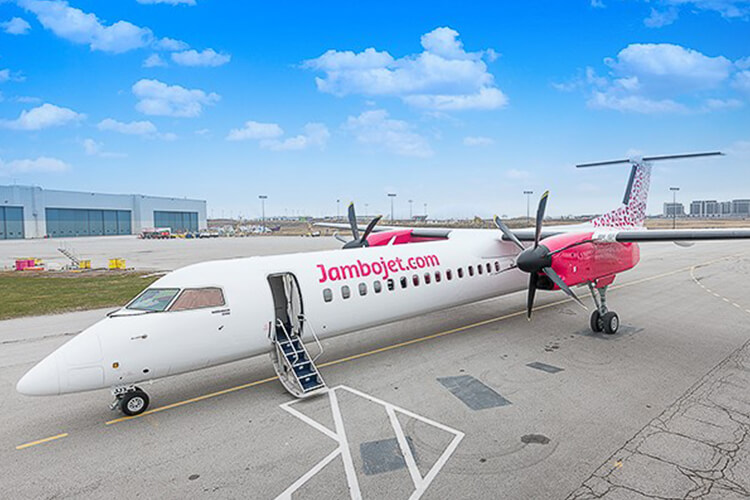 Jambojet, a brand of Kenya Airways, is Kenya's first low-cost airline. Operating from Jomo Kenyatta International Airport in Nairobi, Jambojet has set to revolutionize the way of travelling by opening up the skies for all to fly for less. The airline aims to provide affordable air travel because flying really is for everyone. Jambojet has a wide variety of value-added services to ensure that people enjoy their flying experience in the manner that best suits them.
Contact Details:
acmi@zelaaviation.com
+30 697 007 7199
Leof. Vouliagmenis 70, Ellinko, 167 77, Greece